The official design of the Polish Run 2021 T-shirt
We present the design of the official Polish Run 2021 T-shirt. We hope that this commemorative t-shirt will remind you about both, your effort put into preparation, and running 10 km of the Polish Run route. The t-shirts are made of technical fabric that wicks away moisture, therefore running in it will be a pleasure.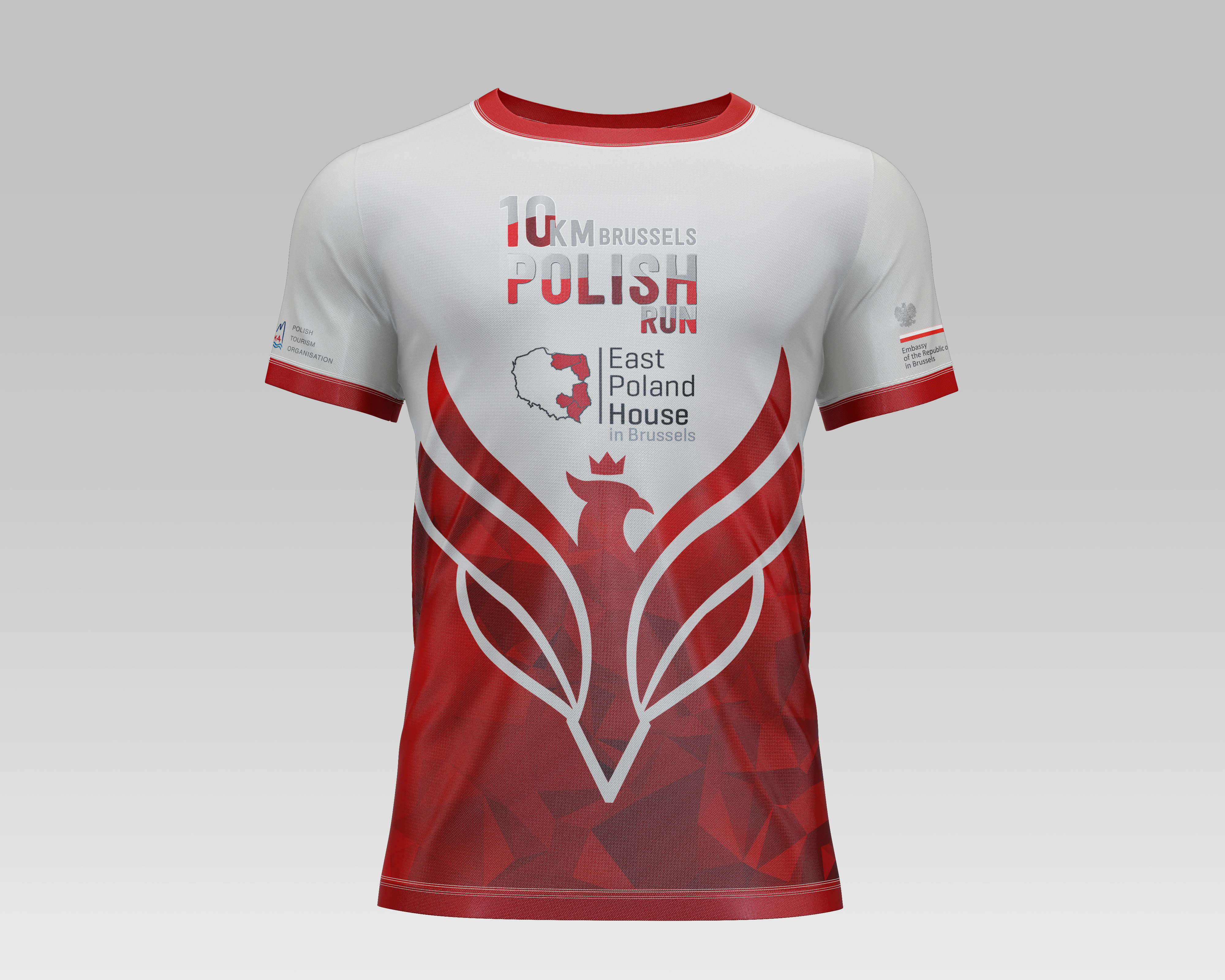 How to get a T-shirt? Piece of cake! All you need to do is register to participate in the race via the website prod.chronorace.be, pay the entry fee and the T-shirt will be yours!
NOTE: To be sure that you will receive the ordered size, you must complete the registration (including payment) by 5th of July. After this date, the production of t-shirts will start and we will not be able to ensure that every registrant after this date will receive the selected size. We guarantee, however, that each starter will receive the jersey!
Size man: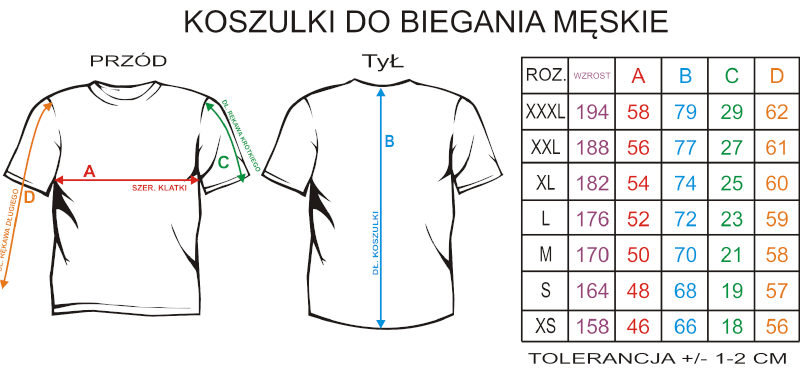 Sizne woman