POLISH RUN, 21 September 2019 (14h00 - 19h00), Stade Fallon, Brussels
The goals of the first Polish running event organized abroad are the promotion of Poland, Eastern Poland Regions and other great parts of our country, activate people who love sport and promote a healthy lifestyle. We invite whole Polish Diaspora and its international friends, representatives of the world of European institutions, diplomats, residents of Belgium and all other countries in which you live and practice sport.
We welcome children, beginners, ambitious and professional runners. Street and mountain runners, medium-distance runners and ultras. We welcome experienced runners and debutants.
Because the partner of the project is the Polish Tourist Organization and Polish regions, the winners can count on valuable prizes, for instance: accommodation in the best Polish hotels or airline tickets to Poland!
Due to the fact that the competition takes place in Belgium, we want also to celebrate the following anniversaries this year:
100th anniversary of the establishment of Polish-Belgian diplomatic relations,
75th anniversary of liberation of many cities and municipalities of Flanders by the 1st Armored Division of general Stanisław Maczek,
15th anniversary of Poland's accession to the European Union.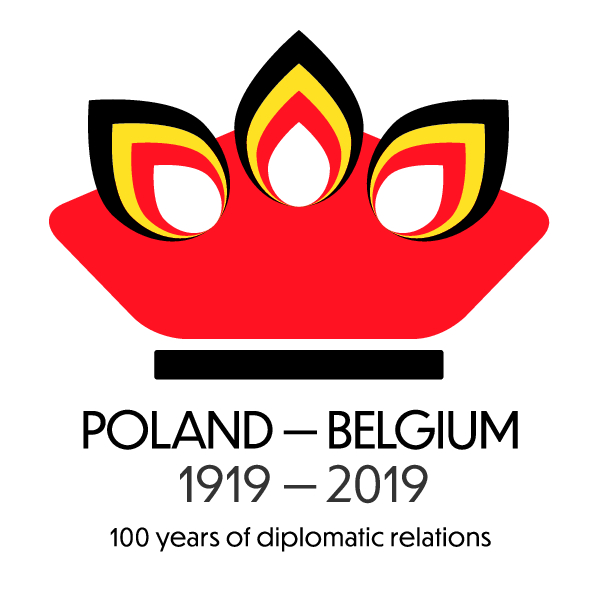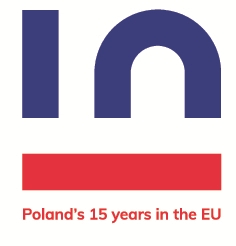 The event is organised within the European Sports Week, which is an initiative of the European Commission to promote sport and physical activity throughout Europe. This week is to launch new activities and build on already existing, successful European, national, regional or local projects. This European-wide campaign #BeActive aims to encourage citizens to become proactive during the celebrations of the Week and throughout the year.
The athletic program will include 400 m races for the youngest, 10 km race and a series of events contributing to the picnic-like character of the event.
Running at 10km
Want to improve your personal best on 10 km?
Are you dreaming of starting a large running event?
Or maybe you're just starting to run?
The distance of 10 kilometers on "Polish Run" is just for you.
With you there will be hundreds of runners on the grid, and hundreds of supporters will cheer on the stadium and on the road. Take the challenge!
"Running and helping" action
Despite the fact that participation in the competition is paid, all the funds obtained from the entry fees will be transferred to the account of FC Polonia club in Brussels to support the activities of the children's football club section.
Prizes
Our run is extraordinary due to the special prizes for category winners. Generally we do not foresee financial rewards. First of all we would like to give you great atmosphere and fun. We want to bring you beauty and unusual history of our country. We offer much more as the winners will be invited to spend unforgettable moments in Poland. Our partners prepared many surprizing prizes, including free weekends in most beautiful Polish hotels and SPA`s.
In our run You are all the most important, so we prepared prizes in a few special categories, not just for the winners. Run with us at the Polish Run!
#PolishRunTeam
At the beginning of May 2018, at the initiative of the East Poland House and the Polish Embassy in the Kingdom of Belgium, the #PolishRunTeam running group was established. It was created especially for all Polish runners in Belgium and Western Europe for better communication, mutual motivation and, above all, to train and run together! We operate on Facebook where we inform about upcoming trainings, we write about running, training and common passion.
Join #PolishRunTeam (https://www.facebook.com/groups/162294694449680) and enjoy running together! Running is POWERFUL!
Main Sponsors
The sponsors of this year's Polish Run are: Lendo Hotels Group and Batist.
The originator and founder of the Lendo Hotels Group is Elżbieta Lendo, who has been involved in finance and accounting for over 25 years and since 2014 has been successfully managing a group of companies that operate hotel and recreation facilities in the Lendo Hotels Group, including: Hotel Willa Port****, Art & Business in Ostróda, Hotel Paryski****, Art & Business in Zakopane, Termy Warmińskie in Lidzbark Warmiński and Hotel Nosal*** in Zakopane.
Batist is a company operating in the titres-services sector, existing on the Belgian market since 2006. At the moment, it employs over 500 employees and reaches over 7000 customers. It enjoys trust and good reputation thanks to qualified staff that regularly provides vocational training.
Media patronage
The "Polish Run" will be organized under the media patronage of treningbiegacza.pl. which is a community of over 270 000 exceptional runners from all over Poland. This is one of the most popular websites (portals) about running. This is a compendium of knowledge about running and healthy lifestyle, in which: you will benefit from free training plans, you can check upcoming events on the calendar, you will find products recommended for runners with reviews and tests and books about running. Join over 270 000 runners in Poland!